QRjoy Fume Vape Disposable
The QRjoy Fume Vape Disposable is a popular choice among vape enthusiasts for its impressive features and exceptional flavor options. What sets the QRjoy Fume Vape Disposable apart is its pack of cigarettes equivalent, ensuring that you can enjoy the same amount of satisfaction as a traditional pack of cigarettes.
Features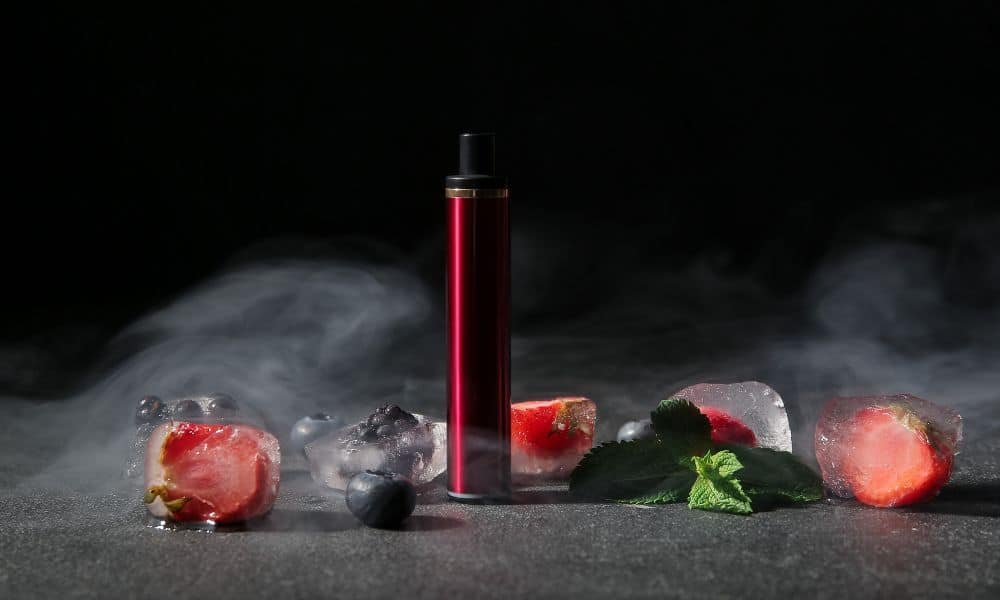 The QRjoy Fume Vape Disposable offers a wide variety of flavors to suit every vaper's preferences. From classic favorites like strawberry mango and pina colada to unique combinations like strawberry banana and raspberry watermelon, there is a flavor option for everyone.
With its pre-filled 6ml pod, the QRjoy Fume Vape Disposable provides a generous amount of vape juice to last for an extended period. Whether you are a casual vaper or someone who enjoys frequent vaping sessions, the ample e-liquid capacity ensures that you won't run out quickly.
The QRjoy Fume Vape Disposable features a 850mAh built-in battery that guarantees a long-lasting and consistent performance. You can enjoy your vaping experience without worrying about the battery dying unexpectedly.
Designed to be easily portable, the QRjoy Fume Vape Disposable boasts a pocket-friendly size. It can be conveniently carried in your pocket or bag, allowing you to enjoy your favorite flavors wherever you go.
The discrete vaping experience offered by the QRjoy Fume Vape Disposable allows for discreet and inconspicuous vaping. Whether you're in public or in a more private setting, this device allows you to indulge in your favorite flavors without drawing unnecessary attention.
Wide Variety of Flavors
The QRjoy Fume Vape Disposable is well-known for its wide variety of flavors, offering over 20 options to satisfy every vaper's taste buds. Whether you prefer fruity flavors, classic favorites, or a hint of menthol, there is a flavor for everyone.
Popular options include the refreshing Lush Ice, the tangy Blue Razz, the tropical Pina Colada, the bold Cuban Tobacco, and the icy Grape Ice. These flavors provide a range of taste experiences to cater to different preferences.
Fruit enthusiasts will particularly enjoy the vast selection of fruit flavors available, such as Strawberry Mango, Raspberry Watermelon, and Strawberry Banana. These fruity combinations deliver a burst of flavor that is both sweet and satisfying.
For those who enjoy a cooling sensation, some flavors have a hint of menthol added to enhance the overall vaping experience. This touch of menthol adds a refreshing twist to flavors like Blueberry CC and Mint Ice, creating a cool and enjoyable vape.
Pack of Cigarettes Equivalent
If you're looking for a convenient and satisfying alternative to traditional cigarettes, Fume disposable vapes are the perfect choice. With their pack of cigarettes equivalent usage, you can enjoy a seamless transition to vaping.
One of the highlights of Fume disposable vapes is the Fume Mini, which provides an impressive number of puffs, e-liquid capacity, and salt nicotine percentage. With the Fume Mini, you can enjoy approximately 1000 puffs, equivalent to a pack of cigarettes. This means you can indulge in your vaping experience without the need to constantly replenish or replace your device.
In addition, the Fume Mini boasts a generous 3 ml e-liquid capacity, ensuring you have enough vape juice to last. The 5% salt nicotine content delivers a satisfying hit, giving you the nicotine satisfaction you crave.
850mah Built-In Battery
The QRjoy Fume Vape Disposable device features an impressive 850mAh built-in battery, which adds to its appeal and elevates the vaping experience. With such a high battery capacity, you can expect a long-lasting vaping session that will keep you satisfied throughout the day.
Thanks to the 850mAh battery, the QRjoy Fume Vape Disposable device can outlast many other disposable vape devices on the market. You can enjoy an extended period of vaping without worrying about running out of battery power. This makes it perfect for those who are always on-the-go or for vapers who don't want to constantly recharge their devices.
The increased battery capacity not only ensures longevity but also enhances the overall vaping experience. With a more powerful battery, the QRjoy Fume Vape Disposable device can deliver consistent and strong hits, allowing you to fully savor the flavors and enjoy the smooth vapor production.
Pocket-Friendly Size & Discrete Vaping Experience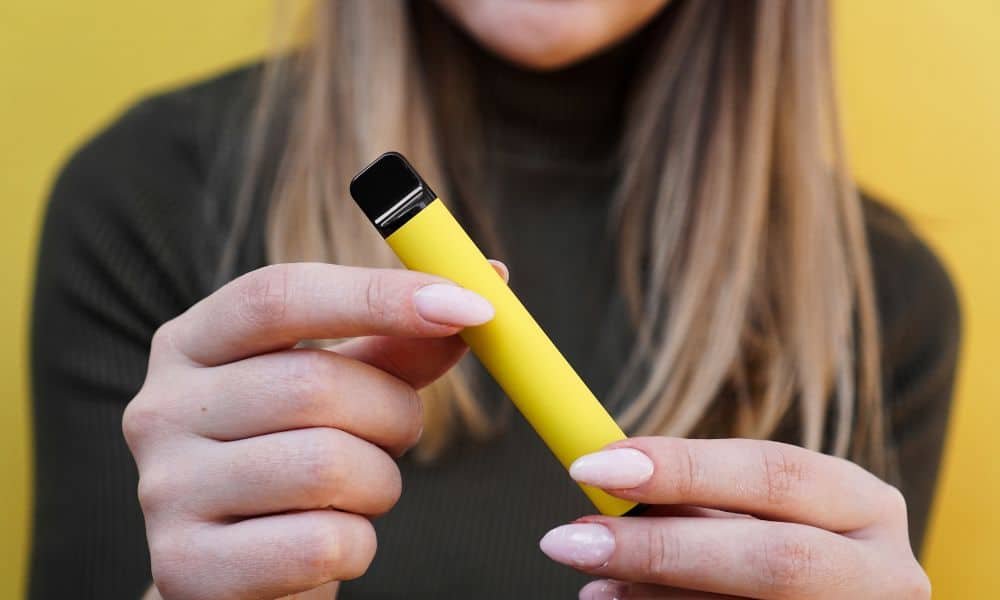 The pocket-friendly size of the QRjoy Fume Vape Disposable device makes it an ideal choice for vapers on the go. With its compact design, this disposable vape can easily fit into your pocket or purse, allowing for convenient and discreet vaping wherever you are.
Measuring at just the right dimensions, the QRjoy Fume Vape Disposable is designed to be easily carried without compromising on performance. Despite its small size, this device packs a punch with its 850mAh battery and 6ml pre-filled pod, providing you with an enjoyable vaping experience that lasts.
In addition to its pocket-friendly size, the QRjoy Fume Vape Disposable also offers a discrete vaping experience. Whether you're in public or in the comfort of your own home, this device ensures that you can enjoy your favorite flavors without drawing attention.
Experience the perfect combination of portability, performance, and discretion with the QRjoy Fume Vape Disposable. Don't let its small size fool you – this device is packed with power and delivers an exceptional vaping experience every time.