What is Funky Republic?
Funky Republic is a leading brand in the vaping industry, known for its innovative and high-quality vape products that cater to the diverse tastes of vape enthusiasts.
With a wide range of flavors and state-of-the-art technology, Funky Republic offers a delightful and satisfying vaping experience to its customers.
Funky Republic Vape: A Flavorful Experience like no other
Funky Republic vape devices are designed to provide a smooth and flavorful vaping experience. With an extensive selection of delightful flavor profiles, including classics like Peach Mango, Strawberry Banana, and Pineapple Coconut Ice, as well as unique options like Asian Pomelo and Blue Raspberries, Funky Republic ensures that there is a taste for everyone. Whether you prefer tropical fruits, juicy peaches, or cool menthol flavors, Funky Republic has a variety of options to tantalize your taste buds.
Cutting-Edge Technology and Design
Funky Republic vape devices boast advanced features such as a built-in 600mAh rechargeable battery, battery indicator, and a sleek LED screen that displays the battery level and other essential information. The devices also utilize Quaq Tech mesh technology for enhanced vapor production and a consistent vaping experience. Additionally, the inclusion of a USB Type-C charging port ensures quick and convenient charging, ensuring that you never have to wait long to indulge in your favorite flavors.
Safety and Convenience
Funky Republic places great importance on the safety and convenience of its users. The brand's disposable vapes are designed with a built-in display window, allowing you to easily monitor your e-liquid levels. Each device is pre-filled with exact juice measurements, ensuring consistent flavor delivery with every puff. The disposable design eliminates the need for refills or complicated maintenance, making it perfect for on-the-go vaping enthusiasts.
What Does their Vape Pricing Look Like?
When it comes to Funky Republic vape pricing, it's important to note that prices may vary depending on your location and the seller. However, Funky Republic offers two main series of vape devices: the Funky Republic FI3000 and the Funky Republic Ti7000.
The Funky Republic FI3000 series is known for its affordability, making it a great option for budget-conscious vapers. With prices ranging from $10 to $20 per device, it offers a cost-effective way to enjoy the delicious flavors and cutting-edge technology that Funky Republic is known for.
On the other hand, the Funky Republic Ti7000 series offers even more advanced features and a premium vaping experience. The prices for the Funky Republic Ti7000 devices typically range from $20 to $30 per device, depending on where you purchase them.
If you're looking to save even more money, Funky Republic also offers pack options for their Ti7000 series. You can find packs of three Funky Republic Ti7000 devices for around $50 to $80, offering a discounted price for those who prefer to stock up on their favorite flavors.
Remember, prices for Funky Republic vape devices can vary based on your location and the seller you choose. It's always a good idea to shop around and compare prices to ensure you're getting the best deal possible.
Disposable Design – Draws and Puffs Per Device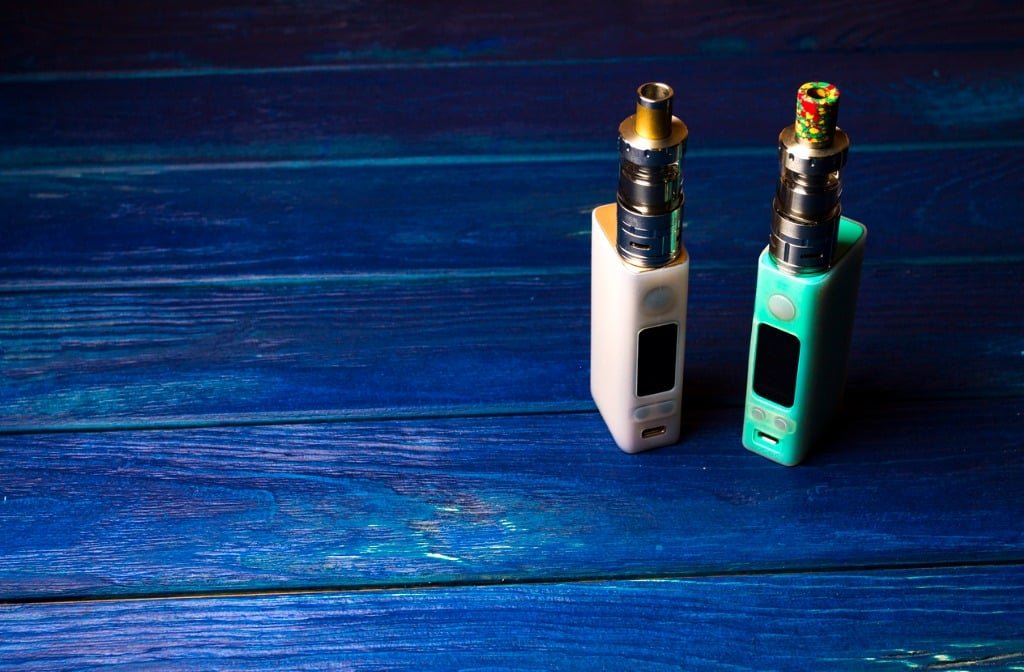 Funky Republic understands the importance of convenience and simplicity in vaping, which is why they offer a range of disposable devices. These devices are designed for ease of use, eliminating the need for refilling or recharging. With Funky Republic's disposable vapes, you can simply enjoy the flavorful experience without any hassle. Each device comes pre-filled with e-liquid, so you can start vaping right away.
Plus, the disposable design means you can easily dispose of the device once it's empty, making it perfect for on-the-go vaping or for those who prefer a hassle-free experience. With a wide variety of flavors to choose from, each device offers a certain number of draws or puffs per device for a satisfying vaping session.
Whether you're a fan of fruity flavors like peach mango, strawberry banana, or pineapple coconut ice, or prefer more exotic options like Asian pomelo or blue raspberries, Funky Republic's disposable vapes deliver smooth flavors and consistent vapor production.
Disposable Devices with Built-In 600mAh Battery
Disposable devices with built-in 600mAh batteries offer an innovative and hassle-free vaping experience. These devices are designed for convenience, allowing users to enjoy their favorite flavors without the need for maintenance or charging. With a built-in battery, users can simply dispose of the device when it runs out of e-liquid or battery power.
One of the key benefits of these devices is the no-maintenance feature. Users don't have to worry about cleaning or maintaining their devices because they are meant to be disposed of after use. This means no more time spent on cleaning coils, refilling e-liquid, or replacing batteries.
These disposable devices are also known for their long-lasting battery life. The built-in 600mAh battery ensures that you can enjoy your vape throughout the day without worrying about running out of power. They also come with a battery indicator, so you can easily check the battery level and know when it's time for a replacement.
When it comes to flavors, these devices offer a wide variety to suit every taste. Some of the most popular flavors include peach mango, strawberry banana, pineapple coconut ice, blue raspberries, and Asian pomelo. Whether you prefer fruity, sweet, or exotic flavors, there is something to satisfy your cravings.
Vaping Experience Enhanced by Quaq Tech Mesh Technology
Vaping has become a popular choice for those seeking an alternative to traditional smoking. To enhance the vaping experience, Funky Republic introduces their revolutionary Quaq Tech Mesh technology. This advanced technology ensures a smooth and enjoyable vaping experience with enhanced flavor and increased vapor production.
Quaq Tech Mesh technology utilizes a mesh coil design, which allows for a larger and more even distribution of heat. This results in a superior flavor profile, allowing users to truly savor the delightful taste of their favorite e-liquids. The mesh coil also promotes better vapor production, creating dense clouds that satisfy even the most discerning vapers.
With Quaq Tech Mesh technology, Funky Republic has revolutionized the vaping experience, offering users an exceptional flavor and vapor production. Say goodbye to bitter flavors and hello to an amazing vaping experience enhanced by advanced technology. Try Funky Republic today and discover the difference in flavor with Quaq Tech Mesh technology.