What is Funky Republic?
Funky Republic is not your ordinary disposable vape device. With its sophisticated design and metallic color options, this innovative product stands out in the crowd. But that's not all; Funky Republic is also dubbed the first smart disposable device on the market.
For those seeking a convenient and high-quality vaping experience, Funky Republic is the go-to brand. Whether you're a fan of fruit flavors or looking for something more exotic, Funky Republic's incredible flavor creation and outstanding flavor consistency make it the perfect all-day vape companion. So why settle for the ordinary when you can vape with Funky Republic and experience the extraordinary?
Design and Build Quality
Funky Republic is not only known for its exceptional flavor options but also for its impressive design and build quality. The sleek and stylish design of the Funky Republic TI7000 is a result of the brand's commitment to providing users with the perfect combination of aesthetics and functionality. The device is compact and portable, making it easy to carry around and use on the go.
The ergonomic shape ensures a comfortable grip and enhances the overall vaping experience. The build quality is top-notch, with a durable construction that can withstand everyday wear and tear. The device feels solid and well-made in the hand, instilling confidence in its reliability. Whether you're a beginner or an experienced vaper, Funky Republic's design and build quality offer a vaping experience that is both visually appealing and long-lasting.
Battery Capacity and Rechargeable Options
The Funky Republic Ti7000 disposable vape is not your ordinary disposable device. Unlike other disposable vapes on the market, the Ti7000 features an integrated rechargeable battery with a capacity of 600mAh. This means that you can enjoy long-lasting usage without the need to constantly replace batteries.
Charging the Ti7000 is a breeze. It comes with a USB-C charging port, allowing for fast and convenient charging. In just around 1 hour, your device will be fully charged and ready to go.
One standout feature of the Ti7000 is its battery and e-liquid level indicators. These indicators ensure that you never run out of battery or e-liquid unexpectedly. The battery level indicator lets you know how much power you have left, while the e-liquid level indicator allows you to keep track of how much vape juice is remaining.
Performance Specifications
The Funky Republic Ti7000 is a disposable vape device that boasts impressive performance specifications. With its high-tech display screen and rechargeable battery, this device delivers a top-notch vaping experience. The Ti7000 features a battery capacity that ensures long-lasting use, allowing you to enjoy your favorite flavors for extended periods of time. This disposable device also offers a tight draw, perfect for those who prefer a more restricted airflow. With its powerful mesh coil, the Ti7000 produces dense clouds and delivers authentic and smooth flavors.
Whether you're a fan of tropical fruits, mouthwatering berries, or refreshing minty blends, the Ti7000 has you covered with its wide range of flavors. With excellent flavor reproduction and consistency, this vape device provides an outstanding flavor experience that will satisfy even the most discerning taste buds. So why settle for ordinary when you can have extraordinary? Try the Funky Republic Ti7000 and elevate your vaping experience to the next level.
Wattage Output Range & Resistance Range
The Funky Republic Ti7000 Disposable vape offers an impressive wattage output range and resistance range, allowing users to customize their vaping experience to their liking. With a wattage output range of [specific range] and a resistance range of [specific range], this device provides the power and versatility needed for a satisfying vape.
The wattage output range determines the amount of power the device can deliver to the coil, while the resistance range refers to the coil's ability to handle different levels of electrical resistance. These specifications play a crucial role in the device's performance, ensuring that users can achieve their desired level of vapor production and throat hit.
Whether you prefer a tight draw or a lung puff, the Funky Republic Ti7000 Disposable vape caters to all preferences. Its wide range of wattage output and resistance options allows you to fine-tune your vaping experience and find the perfect balance of flavor and vapor production.
Mesh Coil Technology and EB Design
The Funky Republic Ti7000 Disposable vape takes vaping to the next level with its innovative mesh coil technology. Designed by QUAQ, the advanced EB Design mesh coil offers an unparalleled vaping experience that truly sets it apart from the competition.
The mesh coil in the Funky Republic Ti7000 is constructed using food-grade silicone, ensuring both safety and comfort during use. Not only does this material enhance the overall user experience, but it also significantly improves flavor reproduction. In fact, the mesh coil technology increases flavor reproduction by an impressive 45%, delivering an authentic and mouthwatering taste with every puff.
One of the biggest advantages of the mesh coil is its ability to provide a longer-lasting vaping experience. Thanks to its enhanced atomization technology, the coil ensures that every drop of vape juice is fully utilized, allowing users to enjoy their favorite flavors for an extended period of time. Additionally, the mesh coil offers consistent performance, meaning that you can expect the same great flavor and vapor production throughout the lifespan of the device.
Display & Controls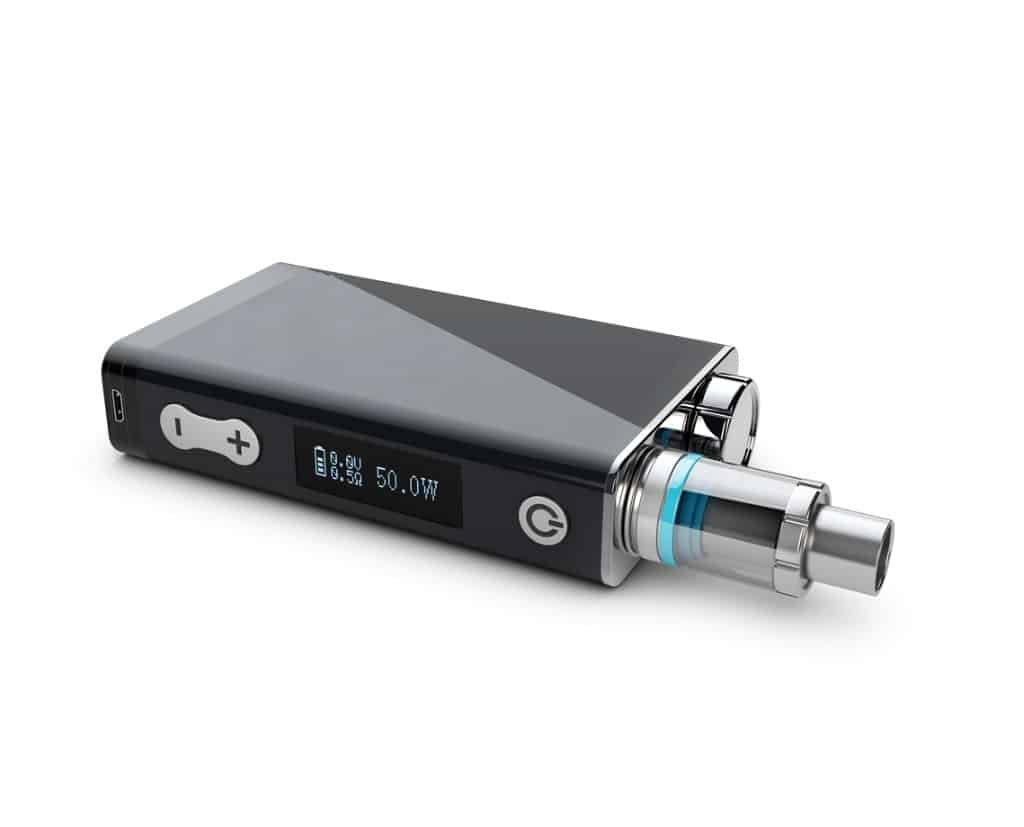 The Funky Republic Ti7000 features a high-tech display screen that provides a wealth of information at a glance. With its battery indicator, users can easily see the current battery level, ensuring they never run out of power unexpectedly. The rechargeable battery offers long-lasting performance, and the display screen also shows the number of remaining puff counts, allowing users to keep track of their usage. The sleek design and user-friendly interface make it easy to navigate through different settings and customize the device to suit individual preferences.
Whether you prefer a tight draw for a more intense flavor experience or a smooth airflow for larger lung puffs, the Funky Republic Ti7000 has you covered. The intuitive controls make adjusting the settings a breeze, providing users with a truly personalized vaping experience.
High-Tech Display Screen & Battery Level Indicator
Funky Republic's Ti7000 vape takes the disposable device game to a whole new level with its high-tech display screen and battery level indicator. This innovative feature sets the Ti7000 apart from other disposable vapes by providing users with real-time information on their battery and e-juice levels.
The built-in LED screen is not only non-intrusive but also highly visible, allowing users to monitor their consumption without having to push any buttons. This means that you can always stay in the loop and know exactly when it's time to recharge or refill your device.
The high-tech display screen and battery level indicator in the Ti7000 are a game-changer for vapers who crave convenience and control over their vaping experience. With this innovative feature, you can effortlessly keep track of your battery life and e-juice level, ensuring that you never run out of power or flavor when you need it most.
Range of Flavors and Puff Counts
Range of Flavors: Funky Republic takes pride in offering a wide range of flavors that cater to every vaper's palate. From tropical fruits like pineapple coconut ice and peach mango watermelon to classic favorites like strawberry banana and watermelon ice, there is a flavor to suit every taste. Each disposable device from Funky Republic is crafted with an authentic flavor creation process, ensuring that you experience the true essence of the fruit blend with every puff.
Puff Counts: Funky Republic disposable devices are designed to provide a satisfying vaping experience that lasts. With their carefully engineered battery capacity and efficient use of e-juice, each device offers a generous number of puffs. The precise puff counts vary based on the device and flavor, providing an all-day vape without compromising on flavor or performance.
Whether you are a casual vaper or someone who enjoys longer sessions, Funky Republic ensures that you get the most out of each device. With a focus on nicotine salt formulation and a mesh coil for a smooth draw, you can enjoy consistent and delicious flavors throughout your vaping session. Say goodbye to worries about running out of vapor, as Funky Republic's puff counts guarantee a satisfying experience that you can count on.